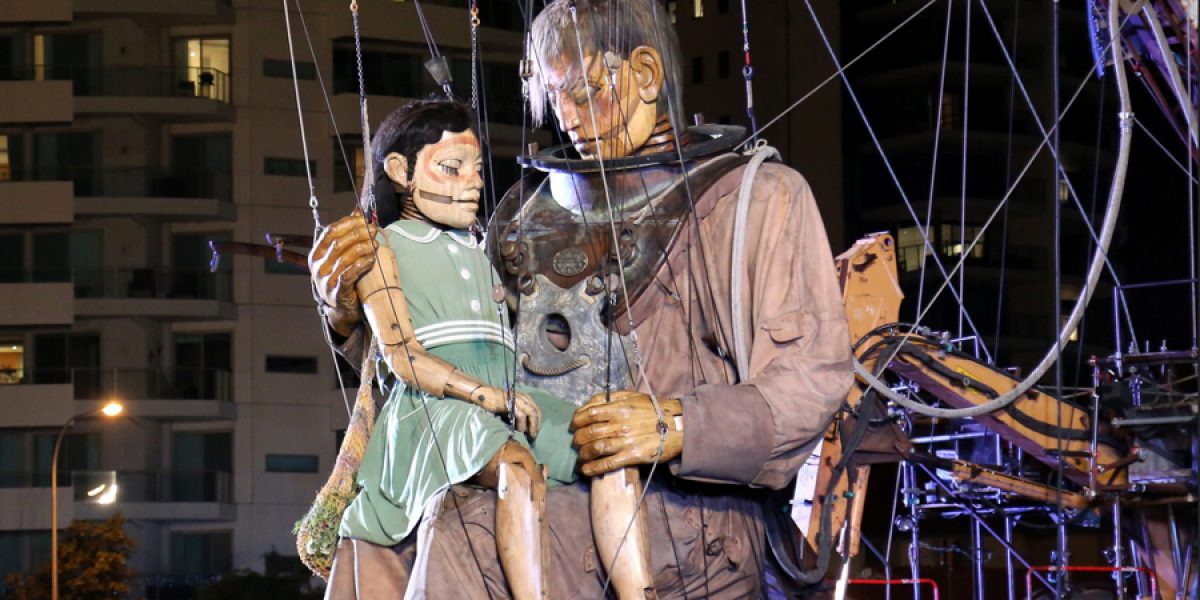 The Giants – Perth Festival
The Perth International Arts Festival (PIAF) co-ordinated and delivered the Giants by Royal de Luxe, the iconic French street theatre company who transform cities with their amazing performances. The event show-cased a local & international collaboration to a strong 500,000 plus crowd over the 3-day event.
Black & White – Power & Light were engaged to liaise and support the international creative team throughout the build of 'The Giants' providing electrical support services, temporary site power and site lighting services in their top secret build location prior to the unveiling of The Giants to the people of Perth.
Black & White – Power & Light also worked closely with the creators to provide the generator power for each Giant's electrical element and supplied the mobile support requirements for the operational and production teams throughout the 3 day event.